Rekindle Your Passion: Transform Your Relationship with Couples Massage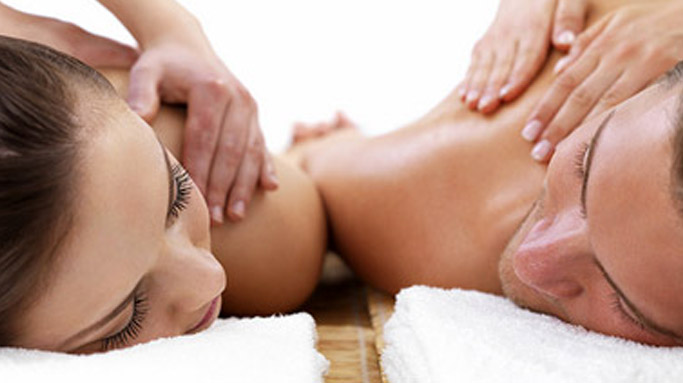 Over time, relationships can lose their spark. It's important to replenish the desire and keep things interesting. If you're looking for a safe and exciting way to explore something new with your partner, without risking everything, a couples massage might be the perfect solution. Let's explore the incredible benefits it can bring to your relationship.
1. Engage in Adventurous and Erotic Experiences
When was the last time you and your partner tried something adventurous in the bedroom? As time passes, couples may find it harder to be sexually free, fearing embarrassment. But a couples massage isn't about sharing your partner with someone else; it's about trying something new together, reawakening your sense of adventure.
2. Relight the Sexual Spark You Both Miss
New couples often experience a burst of sensual eroticism, letting their guard down sexually. But why should that passion fade over time? A couples massage can reignite the passions that were once the core of your happiness. It's an opportunity to reconnect intimately and rediscover the excitement you both crave.
3. Learn New Ways to Pleasure Each Other
A couples massage is an excellent way to explore your partner's body and discover new ways to arouse and satisfy each other. During a couples body-to-body massage session, you can learn Tantric techniques while observing and exchanging sensual pleasure. This knowledge can be carried home, where you can continue to explore and deepen your connection in private.
4. Explore Your Sexuality in a Safe and Sacred Environment
Couples tantric massage offers a safer alternative to swinging or booking an escort. Not only does it reduce the risks of infidelity, but it also creates a spiritual and erotic experience, rather than one of questionable taste. Escorts can be mechanical, and swinging can lead to overly complicated situations, posing a real risk to your relationship. A couples tantric massage allows you to indulge in your fantasies together.
5. Strengthen Your Bond and Eliminate the Desire to Stray
By engaging in a couples massage, you and your partner can fulfill each other's needs, eliminating the temptation to seek satisfaction elsewhere. Neglecting your sexual needs can lead to real danger in the relationship. By addressing these needs together, through a couples tantric massage, you can deepen your bond and prevent the urge to stray.
Conclusion
Experience the transformative power of a Couples Massage and reignite the passion in your relationship. Massage Sao Paulo | Brazil invites you to embark on a journey of total relaxation, satisfaction, and rejuvenation. Discover the pleasure of exploring sensuality together and create lasting memories that will strengthen your bond.